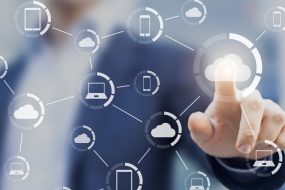 Keeping your business running smoothly requires building and maintaining a robust, highly available network. Systems Engineering offers proven network design and implementation services that drive results for your business.
From wireless networking with VoIP, to multi-location WAN intranets with mobile-ready remote access, to cloud-based storage and retrieval systems, SE has the experience and capacity to deliver reliable, single vendor solutions.
Oakland's network design and implementation services begin with a comprehensive needs analysis. Our team evaluates your current business and assesses your future needs. They consider your budget parameters and design a network to meet the challenges of your business today and tomorrow. Once designed, our engineers and project managers install the network and document a set of standards and procedures with suggested security policies to assure network integrity post installation.
With Oakland Associates, you can rely on our people, processes, and technology to provide networking services that drive results for your business. Contact SE to ask about our network design and implementation services today.
Oakland Associates offer the following computer networking:
Industry Leading Technology Partners
Oakland Associates maintain a portfolio of the highest integrity network and storage providers in the industry to meet a wide range of business needs. Some of our partners include:
Application Mobility
With increased IT challenges resulting from the explosion of devices and user requirements, Oakland Associates have leveraged virtual desktop and cloud technologies providing secure and compliant access from anywhere to corporate applications and e-mail with a familiar user interface.
Network Services and Unified Communication
Oakland Associates technology solutions transform business effectiveness with network-based infrastructure services. With Oakland, your network becomes a platform for innovative services that improve both user and customer experiences with innovative integrated security, wireless, voice, video, and data networks.
Server Virtualization
Make the most of your server investment dollars with server consolidation and containment solutions to lower cost, improve server utilization and increase operational efficiency.
Data Storage
Oakland can  deliver innovative storage systems to meet your growing data storage and data management needs. These technologies can provide everything from simple file services to advanced snapshot capabilities and replication services.
Data Protection
Data protection allows you to do everything from restore a lost file, recover from a virus infection or the complete loss of your facilities. We recognize that different organizations and different data sets have varying protection requirements and therefore support the leading technologies to meet any of these needs